The Best Portable Air Conditioner Stand Up Room Cooler Indoor AC Unit Windowless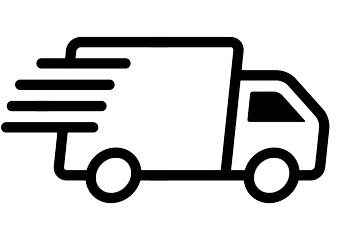 Free & Fast Shipping, Easy returns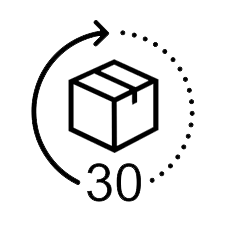 30 days Money back guarantee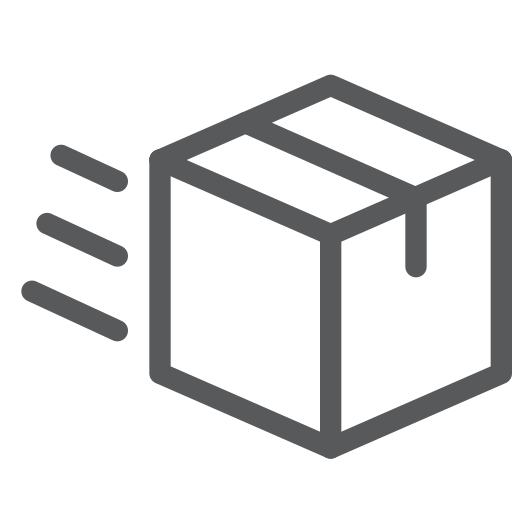 Tracking number provided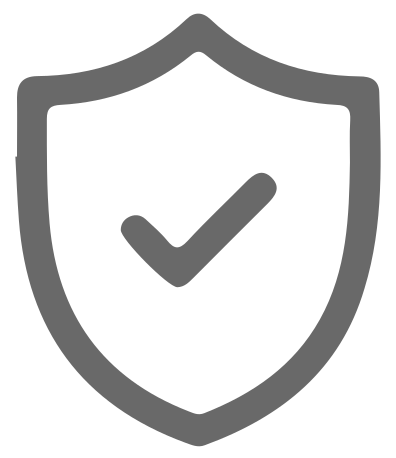 100% customer satisfaction
Description
This is the best Portable Air Conditioner for Indoor use, it's a Room Cooler Stand Up, AC Unit Portable and efficient.
It provides refreshing and energizing air to homes and is perfect for when you are on the road. Our Portable Air Conditioner Cooling AC unit is undoubtedly the best option for your home.
With this versatile air cooler, you can now have your own personal in-room air conditioner. It provides chilly air, keeps your skin moist, and provides fresh air all while saving you money.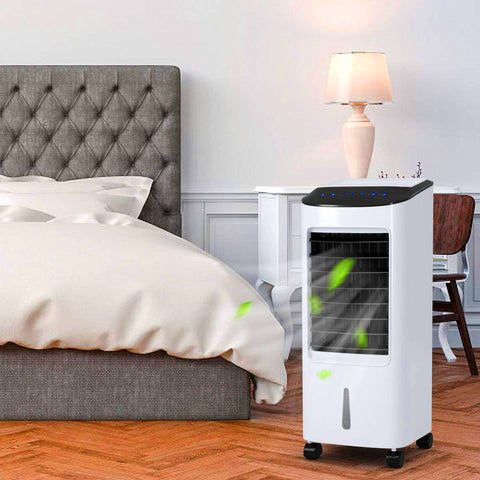 Whether you need a windowless air conditioner or a portable air conditioner for when you travel, our indoor room air conditioner unit is excellent for large or small rooms and requires no windows at all.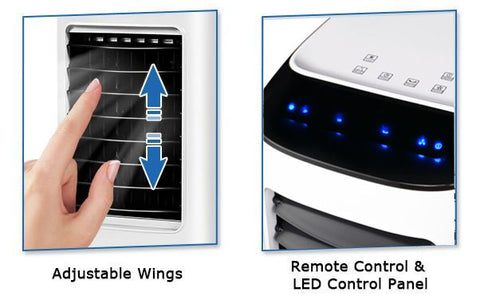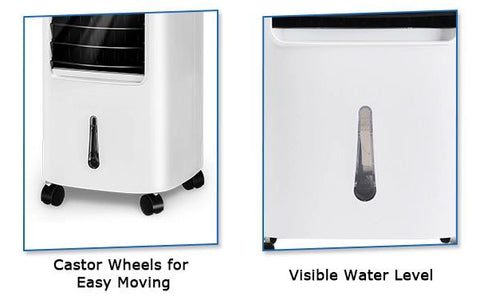 You can control each aspect of the full-function Portable Air Conditioner Stand-Up AC Unit from across the room. The portable air conditioner, unlike a fixed air conditioner unit, does not require permanent installation, and the smooth-gliding caster wheels allow for simple transportation from room to room.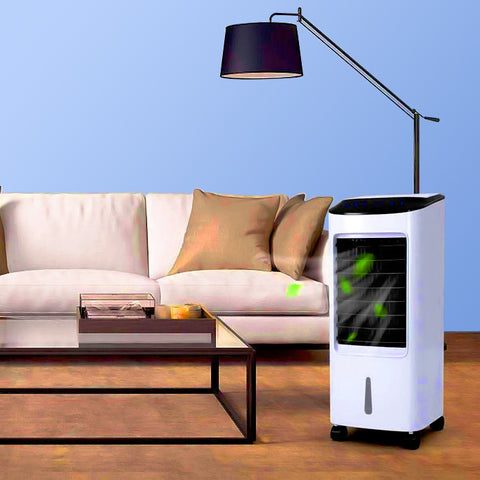 This portable ac unit is simply the greatest multipurpose portable air conditioner with a cool air feeling for your hottest summer days.
This portable air conditioner will help you get through the hottest, hottest days.
IDEAL FOR USE IN HOME, OFFICE, DORMITORY, AND SO ON 
This Indoor room Windowless Portable Air Conditioner is great for you if you're looking for a Windowless Portable Air Conditioner on wheels that may save you money while also providing you with a cool breeze. The Portable Air Conditioner Stand Up AC unit does not require a vent, therefore it does not require a window and is also portable.
This In-Room Portable Air Conditioner is multifunctional, as it may be used as a fan or a cooler. It's a powerful fan that's so quiet that it even has a silent option for sleeping babies.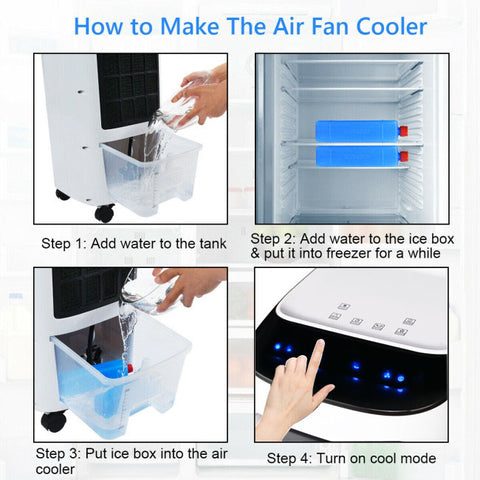 FEATURES:

【ARCTIC, COOLING AC UNIT 】: This in-room AC unit on wheels is the best portable air conditioner system with the feel of ice air for you on the hottest summer days. Consider it your own personal air conditioner that is small, compact, and easy to transport, as well as an AC unit that will make people envy and dread as they perspire from the scorching hot summer days.
【EASY TO MOVE AND STORE 】: The tiny and lightweight air cooler is simple to transport and store, and it fits in most areas. With four caster wheels, you may easily move your device from room to room.
【ENERGY EFFICIENT 】: Unlike ordinary indoor ac units, our room climate control system has no windows and uses less than 10W of electricity. It is a little multipurpose Portable Air Conditioner Indoor AC Unit that works in your room, bedroom, workplace, and so on.
【SWING MODE】: In the swing mode, the wind can be swung automatically to the left and right, and the wind-up and down can be controlled by hand. The swing feature may circulate air throughout the room, keeping it cool.
【TIMING FUNCTION】: The 8-hour timing function automatically stops the air cooler after you specify the performance time. With a suitable temperature and low-level noise, this ultra-quiet air cooler allows you to sleep comfortably all night.
【HOW IT WORKS 】: Because our Portable Air Conditioner does not need to be vented, it does not require installation through a window. Pour water (the cooler the better) into the portable Air Cooler Indoor AC Unit and enjoy the wind of the nice, cool, cold air emitted by the little ductless air conditioner.
PRODUCT SPECIFICATIONS:
Color: White
Material: High-quality ABS
Cooling/Heating: Cooling Only
Usage: Indoor use, for home or office.
Winds speed: 3 speeds
Modes: Normal/Natural/Sleep mode
Voltage: 110-120V~60Hz
Power: 65w
Net weight: 13.5 lbs
Is Electric Heating: No
Power Source: Electrical 110V AC
Type: Floor Standing Portable Air Conditioners
Feature: Save Energy
Refrigerating Capacity: 2300W
Water tank capacity: 7 L
Overall dimension: 12″ x 12″ x 29″
Noise level: < 65 dB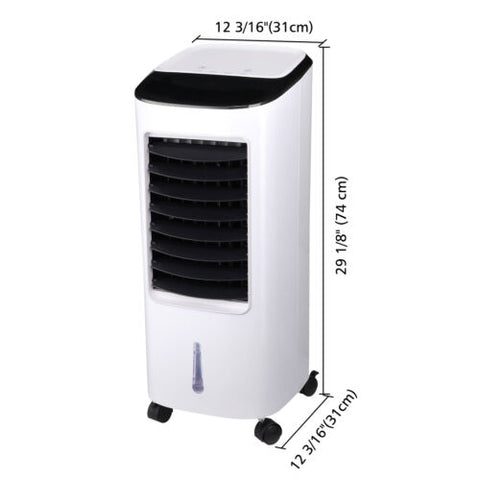 Package includes:
1 x Air Cooler.
1 x Remote control.
4 x Coolants.
1 x Instructions.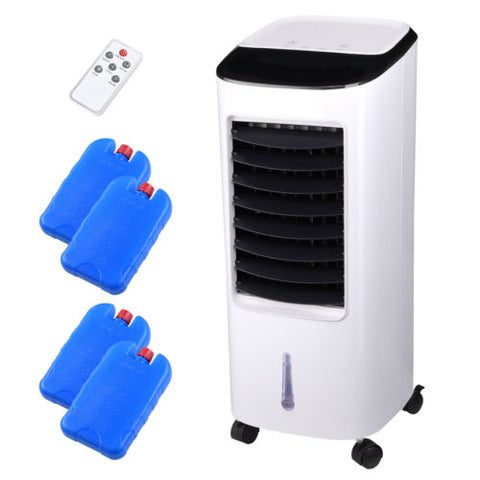 SHIPPING INFORMATION
Domestic Shipping (UNITED STATES):
Your order will be packaged and shipped within 1-3 days of ordering. Tracking info will be emailed to you once the order has been shipped.
Shipping will take 3-7 days. 
Q & A:
1- Is this need any installation?
No, this portable air cooler does not need any installation you can use it in any room in your house or office.
2- How much electric power does it consume?
This is an economic air cooler, the electric power consumption is 65w only, like any house lamp.
3- The air provided is not as fresh as the traditional air conditioner?
Yes, this unit provides you with fresh air using another technology that does not need any installation so, you can get fresh air but not as fresh as the traditional air conditioners which need installation, consume a lot of electricity, and are not portable.
4- How can I get more fresh air?
You can start by feezing the 4 coolants provided with the product in your fridge, then put them in the water tank and add some fresh water, this will provide you with a fresh air flow.
5- Is this Air cooler have a remote control?
Yes, you can control the device with the touch button on the panel and with remote control.
If you have any other question please do not hesitate to contact us: contact@lessw.com