Dumpling Maker With Double Head Easy-tool Dumpling Machine at home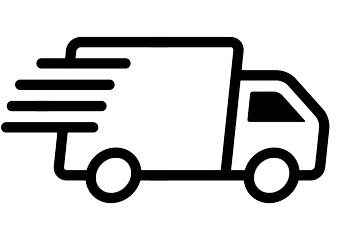 Free & Fast Shipping, Easy returns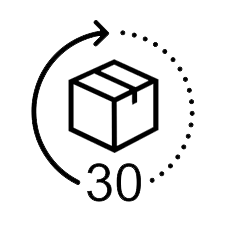 30 days Money back guarantee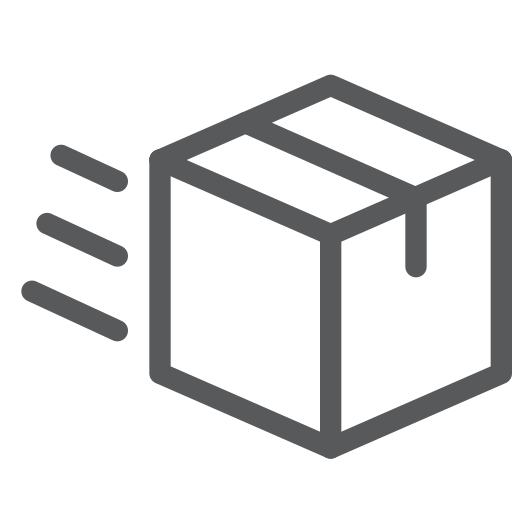 Tracking number provided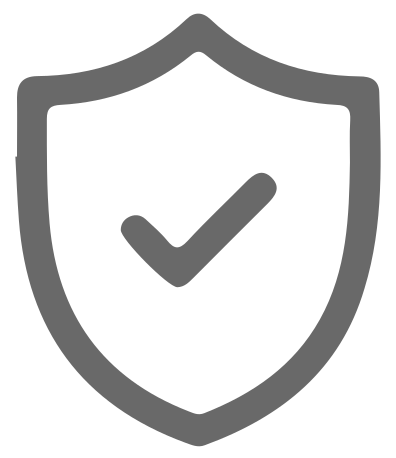 100% customer satisfaction
Description
This is the Must Have kitchen Dumpling Maker Machine With its Double Head Save Your time and Make your Dumpling at home.
Wrap two at a time for quick dumplings.
Now you can also make dumplings at home!
FEATURES
Healthy ABC material. Safe contact with food.

Press the handle steel sheet to reinforce, it strong and sturdy.

Comfortable and effortless pressing.

Storage lock. The dumpling plate is stored in reverse without contact with dust

Anti-slip rubber pad. Protection against wear.

Wrap two at a time for quick dumplings. Imitating hand-pressed edges, the dumpling skins fit more symmetrically on hand. The dumpling skins fit tightly, and they won't open when cooking!

No skills are required, just press down to improve efficiency. Parent-child interaction, add fun! Two dumpling slots, suitable for making dumplings with children! Utility model patent design.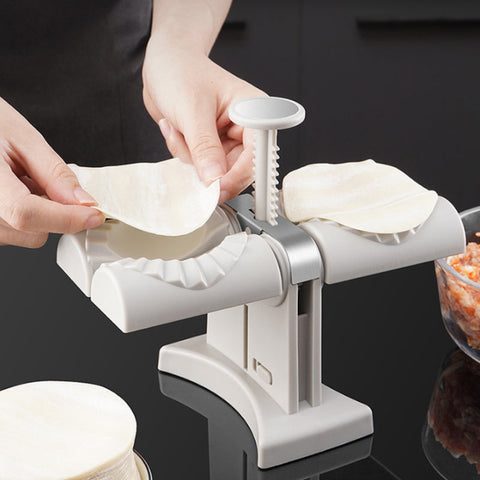 This Dumpling Machine is made of high-quality and healthy food-grade 304 stainless steel, durable, easy to use and clean, just need to rinse the flour with water, wrap two at a time for quick dumplings. Even if you are a beginner, this set of pierogi maker press is very easy for you to make beautiful wavy-shaped dumplings in a short period so that you won't be in a hurry.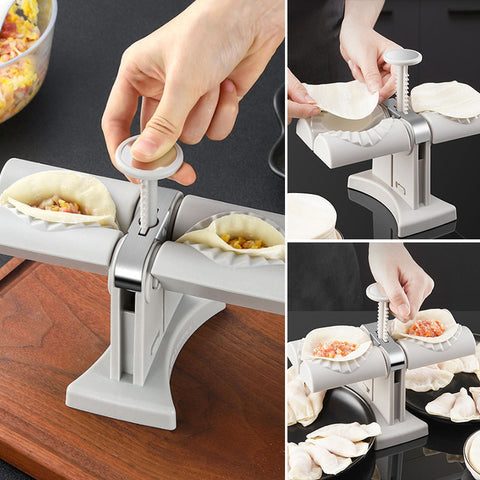 This Dumpling mold and cutter can be used to make dumplings, pies, dumplings, wontons, ravioli etc. Accompany your children to make pie and dumplings happily and conveniently.
You can enjoy DIY dumplings with family and friends at your house or a party, then enjoy the joy of making delicious handmade food by yourself and have a happy moment.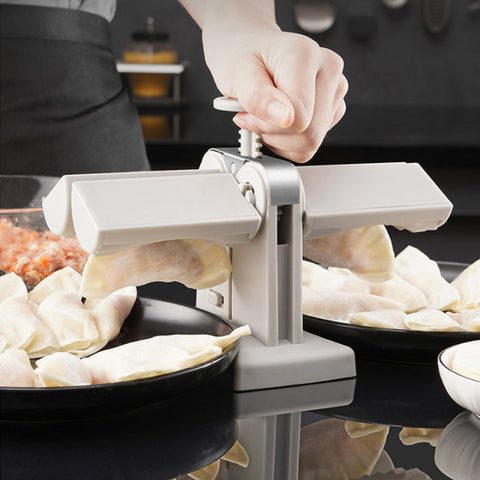 SPECIFICATIONS



Material: 304 stainless steel, Hight quality ABS

Color: White.

Design: Double-ended design, Durable, Imitation hand-made lace

Weight: 350g
Size: 6.69in (17cm) x 8.5in (3.34cm) x 4.72in (12cm)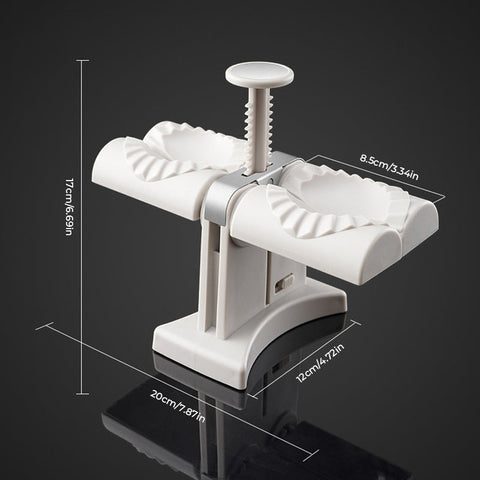 PACKAGE INCLUDES
1 x Household Double-Headed Dumpling Maker