Best Cordless Tire Inflator and Portable air compressor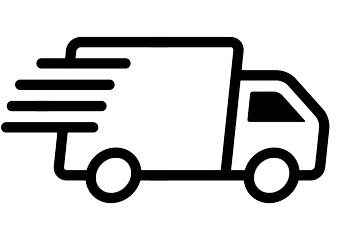 Free & Fast Shipping, Easy returns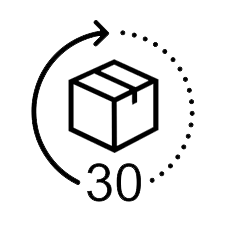 30 days Money back guarantee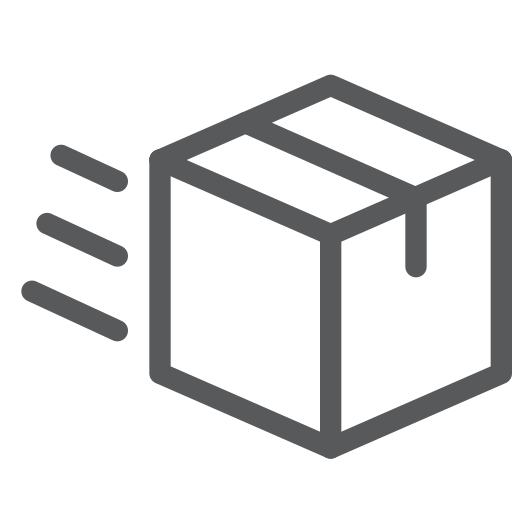 Tracking number provided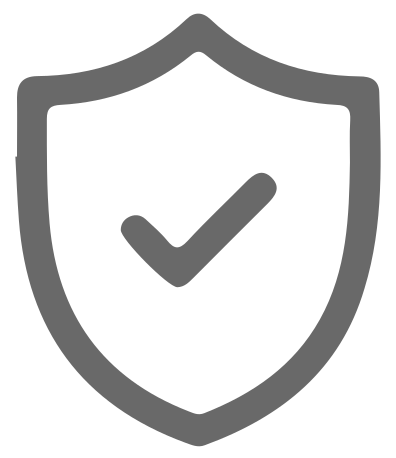 100% customer satisfaction
Description
You'll no longer go to the gas station to inflate your car tires
It is not a coincidence that our 🔥🔥🔥 Best selling 🔥🔥🔥 is this New Portable Small Air Compressor , in fact this cordless tire inflator has several characteristics making it an easy to use and efficient air pump when it comes to inflating its car tire.
⚠ Deflated Tires can cause accidents
Everyone knows how annoying it is to end up with a deflated tire, then searching for the nearest gas station with air pump with a deflated tire, this can damage the tire and expose you to accidents. So having your own Small air pump for tire makes perfect sense.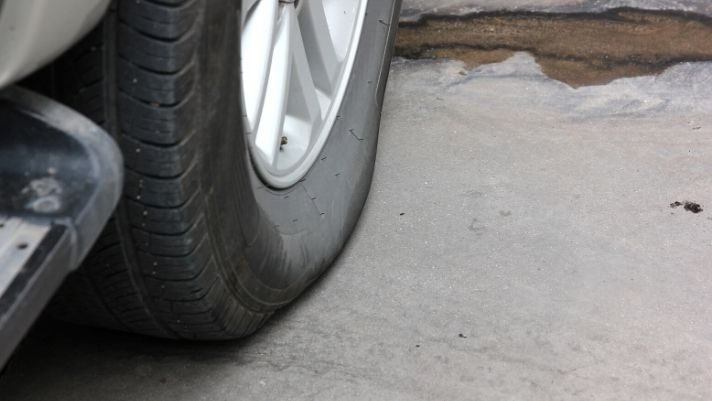 Real Benifits with this Cordless Tire Infloator:
✅Saving your money 💰💰💰 by increasing your tires life.
✅Saving your time🕐, by inflating your tires yourself anywhere at any time.
✅You increase your safety when driving with properly inflated tires.
✅Inflate any other inflatable object in your house like Ball, Bike Tires, Bicycle Tires, Inflatable toys, Balloon

…

✅Measuring your car tires pressure at any time.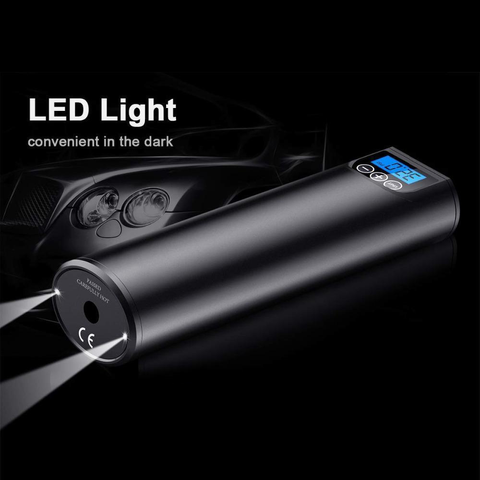 Main Features:
Cordless Tire Inflator.
⏰Fast Tire Inflation.
Automatic stop inflation when the pressure reaches the preset value.
4 Pressure units to choose.
Max Inflation pressure can go up to 150PSI.
Integrated LED illuminates tire valves, and can be used as emergency flashlight.

Rechargeable Tire inflator.
Easy to use to inflate your car tire:
Recharge the wirless air compressor completely.
Connect the hose into the bottom tire valve core.
Adjust the pressure unit by Pressing UNIT button.
Adjust the desired pressure by pressing ⊕ or ⊖ button, the correct value depend on your car specifiactions.
Press down the buckle on the air hose to prevent air leaking.
Press the Power button to start inflating, it will stop automatically when the preset pressure is reached.
When can i use this portable tire inflator?
Even the main usage is a Car Tires Inflation, this device can be used for a very large kind of Inflatable objects around us, it cab used as:
Bicycle tire pump,
Car Tire inflator.
Small air compressor
Baloon inflator.
Portable air pump.
Toys inflator.
And many other usage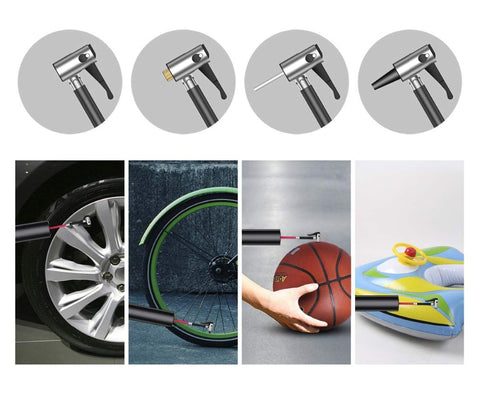 How can i charge small air compressors?
You have to connect the USB cable (included in the package) to any 5V phone charger (Not included).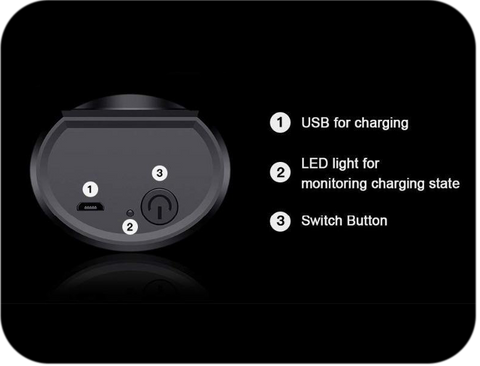 How fast it is?
It depend on how many air pressure remain in your tire. it can take only two minutes, if you have a little low pressure, and can take 10 to15 minutes for very low pressure.
Find Out What Your Tire Pressure Should Be
The tire pressure for each car will vary based on the type of vehicle, weight, and so on; therefore it's important to check what the PSI (pounds per square inch) should be. You can quickly find this on the inside of the driver's side door next to the seat or in the owner's manual.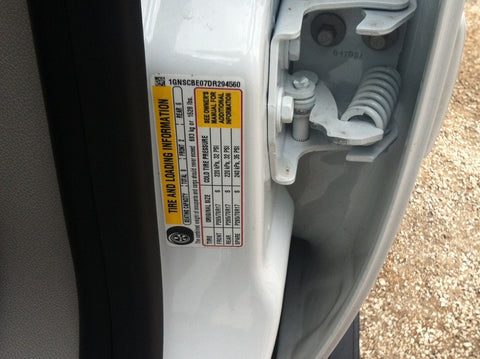 Usage precuation
The rubber tube and nozzle can get hot after 10 minutes of continuous usage, so after every 10 minutes of use, allow the device 10 minutes to cool down, before resuming.
This Portable air pump should not be used as primary source of air pressure for your car's tire, This is a good equipment for topping up low air pressure, and inflate your other equipment like Ball, Bike tires, Bicycle tires, Inflatable toys.
If found any abnormal sounds or excessive temperature during the inflation, please stop using it.
Specifications:
Colors:

 

Black, Silver
Battery capacity: 2000mAh
Inflation efficiency: 15L/min
Inflation Pressure: 150PSI (Max)
Pressure units: 4Pressure units (PSI, Bar, kPa, Kg/cm2)
Outer air hose length: 13cm ± 0.5cm (5.1 ±0.2inch)
Size: 5.5*4.5*19.8cm (2.2*1.8*7.8inch)
Weight: 500g about 1lb
Maximum continuous working time: 10 min
Package Includes:
1x New Electric Portable Tire Inflator
1x

 

USB Charging Cable
1x

 

Air Hose
1x

 

Presta Valve
1x

 

Ball Needle
1x

 

Toy Nozzle
1x

 

Storage Bag
1x

 

User Manual